Hello, the green tick is used by Facebook to mark pages that have been authenticated.
That means that the title or brand was recognized by Facebook celebrity copyright.
This means that these pages will never die when reported.
So how to confirm the
green tick
?
Today I will guide you to do it.
However, to get the tick, you need to meet some requirements set by Facebook.
This is not a trick, but is really authentic to get Tick.
Requirements before authentication
You are a person who has appeared on the newspaper (can create newspaper pages and self-published).

You have some information on the radio and television.

Listed on Wikimedia as an advantage (not available yet).

You represent a well-known brand or business.
The Facebook tick tick green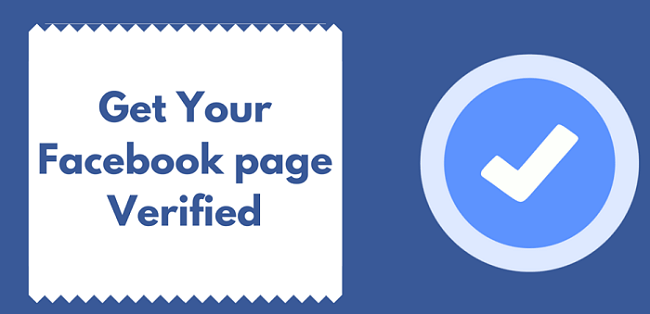 Visit Facebook's Celebrity Profile Authentication page at the address below.
Choose the type of verification (To verify for Page, select page, personal page, select personal page).
If you choose to verify for Page then select
Select Page to verify
you will choose your page.
If you choose to verify your personal page, paste the address of your personal page.
Clicking on the
selected file
and attach a photo identification or business license up.
In the additional information you write a professional English mantra to persuade Facebook.
Your mantra must meet the following criteria:
Introduce yourself or business to be persuasive, formal.

Attach a link to the article or wikimedia.

Have a link to clips that capture famous events that you or your business have joined.
This is because this Facebook authentication is not a robot.
I can not give you a mantra pattern.
You have to compose yourself to convince the staff to consider that.
Press send and access the link below to the Facebook support mailbox.
Complete and wait for results
Wait for their feedback on the authenticity.
Then submit a photo of the government-issued photo in the Your
Answers
section
.
Facebook will review and confirm the green tick for you.
The deadline is 1 week to 1.5 weeks.
Note: You can only resubmit your form after 30 days of receiving feedback from Facebook.
In brief
This is a Fanpage Authentication Guidelines or genuine Celebrity Profile page.
One day you are published and socially recognized on Wikimedia then be authentic.
If you do not have a title, then Facebook will not authenticate you.