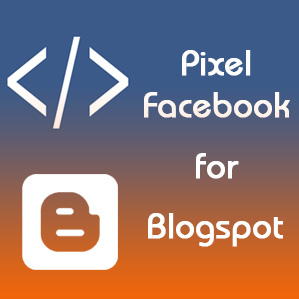 Are you having trouble getting a
Facebook Pixel
to your
Blogspot
page
to track your blog's audience?
This article will guide you how to overcome the problem of not adding
Facebook Pixel to Blogspot
as well as detailed instructions to add Facebook Pixel to your blog.
If you look to this article is synonymous to know about Facebook Pixel, I will not mention it or mentioned in another article.
Now focus on adding Facebook Pixel to your blog.
Steps to add Facebook Pixel to Blogspot
In this, we will have two tabs, the Facebook Pixel and the Conversion Tracking Pixel (old).
But the best, you should only use Facebook pixels only, by other conversion tracking Pixel upcoming
Facebook
leave this in the mid 2016, because of the outdated features.
- Continue, in the Action area, drop down and select View Pixel code:
- Here, the "Add Pixel (Required)" area is the Pixel code you use to add to your site.
If you only use this pixel to add to the mere web site, then you can add and add to the <head> tag or section to follow.
+ If, you use this pixel to add a site, blog made with
Blogspot
, when added to the save will report that error.
So, instead of using that Pixel code, you use the Pixel code below, and replace your Pixel id with the current pixel id in the code (greedily green):
Add the
Facebook Pixel code
to the <head> tag and save it.
Now that you can save without any problems, the job is now just Pixel tracking to extract your custom object file.
You notice that each Facebook advertising account can only create and use a Facebook Pixel only.
Remember to replace your Pixel Id to the pixel id of the Facebook Pixel code above.
- Go to Template -> Edit HTML: